Reports
ReadyWorks includes many reports out-of-the-box. The Reports page provides the ability to run ReadyWorks reports.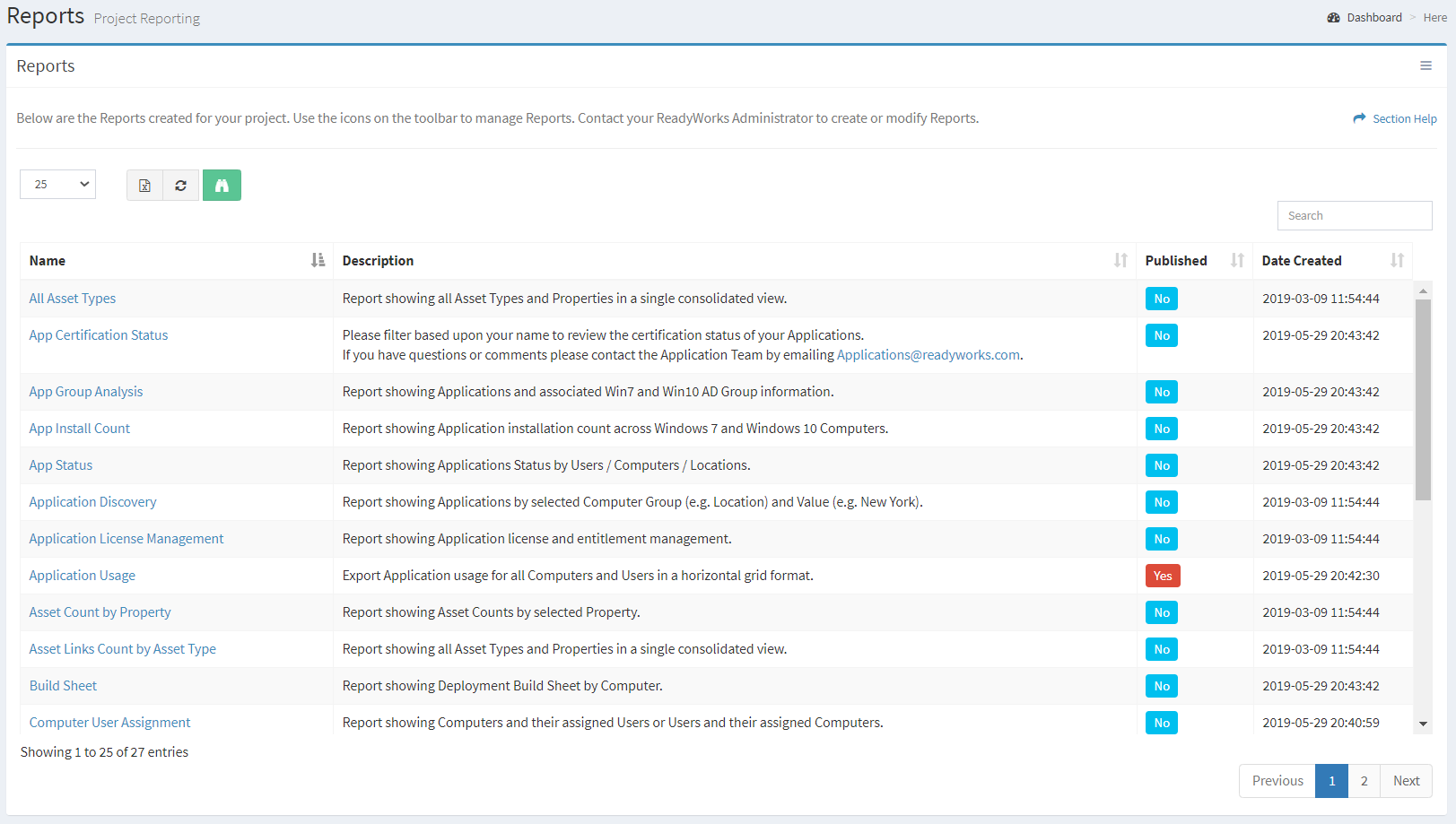 Available operations:
View a list of ReadyWorks reports

Columns available

Name – Name of the report
Description – Description of the report
Published – If the report is published or not
Date Created – Date the report was installed

View a report by clicking the hyperlink of the Name field
View published reports (ReadyWorks reports that can be accessed by non-ReadyWorks users using a report URL without having to login to ReadyWorks) by selecting a published report (row) and clicking the View Published Report button on the toolbar
Remove report views by clicking the refresh button
You can also change the number of visible rows in the table, export to CSV or Excel, refresh the table and search for text
NOTE:  ReadyWorks Administrators can install custom reports, build basic reports, edit report properties and publish reports on the Module Settings – Reports page. Contact ReadyWorks Support to create or modify custom reports.  A detailed description of each custom report available in ReadyWorks is outlined in Available Reports.