Asset Links
The Asset Links tab provides a mechanism to link assets in bulk to waves.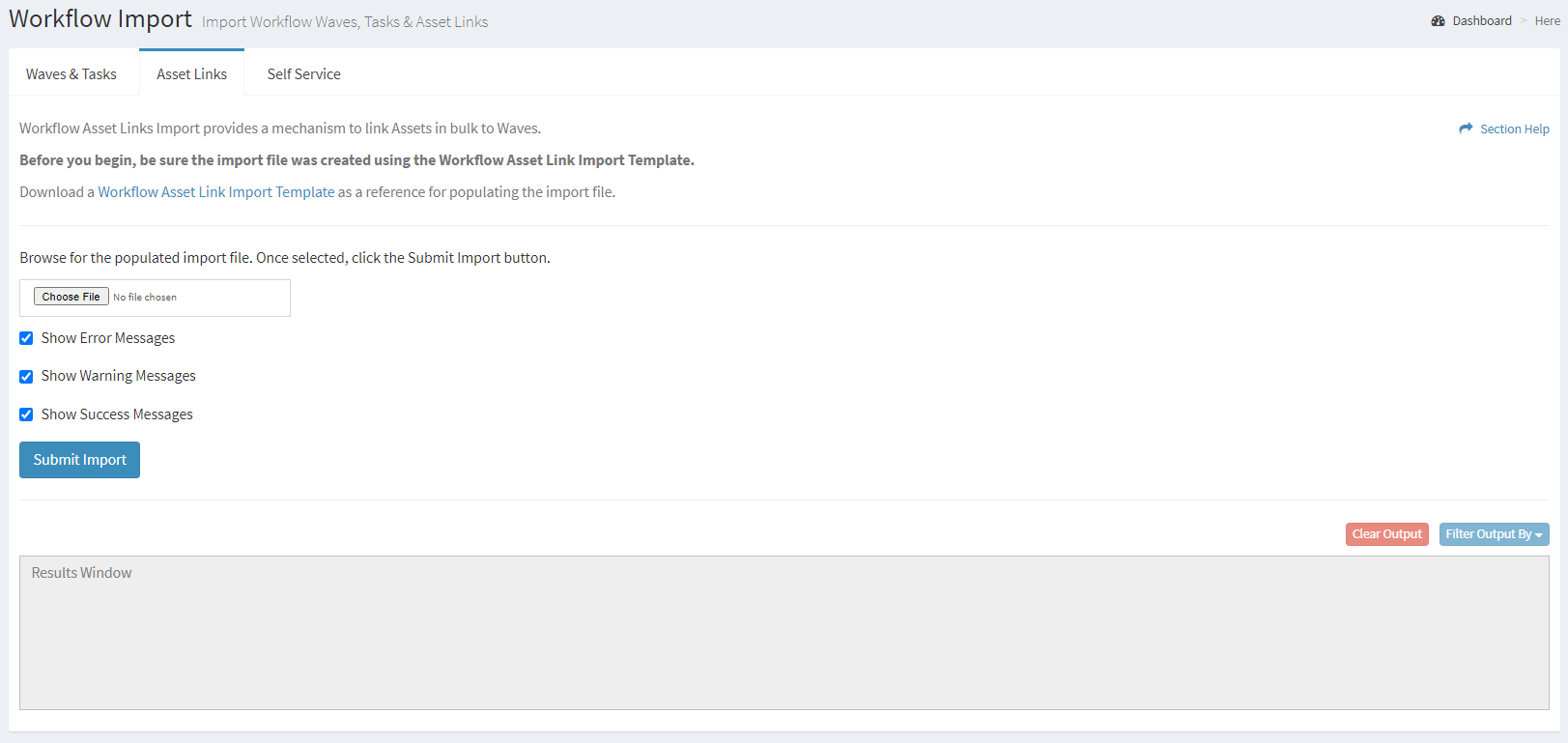 Import Asset Links
From the Assets Links tab, you can create asset links to waves.  To import:
Click the Asset Link Import Template hyperlink to download the asset link template to populate
Once you have completed the template, browse for the asset link import file
NOTE:  Be sure to save your template in CSV UTF-8 (Comma delimited) (*.csv) to preserve any special characters.
Check Write to Event Log to log the import (may slow down the import)
Prefilter the results by error, warning or success messages by checking or unchecking any of the three checkboxes
Click the Submit Import button to create the asset links. Navigate to another page to cancel the operation.

The import function is only available to users in the Administrator and Regular User security groups

The results of the import will be displayed in the results window. You can filter the results by error, warning or success messages using the Filter Output By button. You can clear the results by clicking the Clear Output button.
Download Template
From the Assets Links tab, you can download a template used to create asset links.  To download:
Click the Asset Link Import Template hyperlink to download the asset link template to populate